Heat pump – believe it or not – are the newest item that everyone in Europe is rushing to acquire for the holidays.
Heat pumps have been increasingly popular this year. Why? Because of mounting electricity bills. It urged a desperate quest for more economical heating choices throughout the continent. So, what everyone wants for Christmas is a heat pump. No matter if it is not eye-catching as enormous flat-screen TVs or as elegant as the most recent smartphone.
IRENA explains why heat pumps are so popular
According to the International Renewable Energy Agency (IRENA), heat pumps' key selling point is one thing. They have the ability to turn one unit of electricity into 2.5 to 5.5 units of heat. In short, that's why they are preferred over fossil fuels for heating and cooling buildings.
IRENA observed in research on heat pumps released this week that this shifts to a 250% to 550% efficiency range, as opposed to 80% to 85% efficiency for older fossil fuel boilers.
The Russian invasion of Ukraine caused natural gas prices to soar. Thus, European power bills are expected to increase by multiples this winter. As a result, individuals, businesses, and governments alike are scrambling to find ways to reduce costs, emissions, and reliance on imported energy.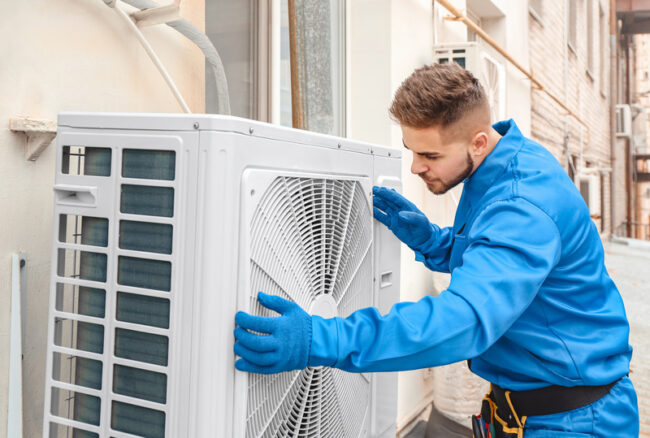 A heat pump is not a novelty in Europe
Prior to this year's power crisis, Europe was already the world's largest market for heat pumps. The annual sales surpass 1 million units since 2015.
According to data from the European Heat Pump Association, heat pump sales in Europe increased by 34% to a record 2.18 million units in 2021. France, Italy, Sweden, Germany, and Spain are major byers. This increase is partly a resut of stimulus packages for COVID-19 recovery efforts (EHPA).
According to data from the Federal Association of German Heating Industry, sales have increased even more in 2022, with installations in Europe's largest economy, Germany, up by 25% in the first half of the same period in 2021.
According to data from the Finnish Heat Pump Association, heat pump sales in Finland increased by 80% in the first half to 75,000 units. The homeowners in The Netherlands must wait on heat pump waiting lists. That's a result of rising demand and component shortages.
The trend will continue, for many reasons
Thanks to a host of national and regional policy initiatives aimed at accelerating Europe's energy system transition away from fossil fuels and raising domestic heating efficiency levels, the unrelenting demand for heat pumps appears likely to increase even higher in the years to come.
Germany, the second most populated nation after Russia and the greatest consumer of natural gas in Europe, plans to begin installing 500,000 new heat pumps annually as of 2024.
Hybrid heat pumps will be must in every home in the Netherlands. There around 70% of residential heating is gas-powered.
Further away and over a longer period of time, anticipation is other nations in Europe to embrace heat pumps vigorously. The aim of REPowerEU plan of the European Commission is to install roughly 20 million heat pumps in the European Union by 2026. It will be nearly 60 million by 2030, according to the EHPA.
Former gas users are today's heat pump best fans
Europe's demand for natural gas will be where the overall effects of such a wide-scale switch by millions of families to electric-powered heat pumps are most noticeable.
The conversion from fossil fuels to greener energy sources will take time. But, the simultaneous replacement of gas-fired boilers with electricity-powered heat pumps is already under progress. It may indicate that Europe's overall gas usage has already peaked and will continue to decline.
According to Enerdata, Europe is the fourth-largest gas-consuming area, and 13.6% of the world's natural gas was consumed there in 2021.
With pipelines from Eastern Europe, North Africa, and the Middle East, Europe is also the most interconnected major market.
Gas supply buildups in other regions and supply diversions to less well-connected markets will result from the vital and well-connected market's continuously declining demand over the next years.
Soon it will be globally all we want for Christmas is… you know what
In the near future, rapidly expanding markets like Asia and elsewhere will be able to take in more gas quantities, possibly offsetting Europe's decreasing gas consumption.
But over time, consumers in those locations will also turn to energy-saving products. One of them is heat pump. It will happen especially in places without significant pipeline connections. Good gas connection help bring down the price of gas supplies for end users.
Therefore,  Europe may be the region where heat pumps are most popular right now. But it is probably a matter of time when their attractiveness to homes and businesses will spread globally. It will helping reducing the use of fossil fuels on a global scale even further.