Yvon Chouinard gave all the stock in his outdoor fashion company Patagonia to a trust and a nonprofit organization yesterday aiming to continue his climate change fight. 
Chouinard announced the ownership transfer in an open letter on Patagonia's website. He transferred the ownership to the Patagonia Purpose Trust and the Holdfast Collective, an organization dedicated to fighting environmental crises and defending nature.
"It's been a half-century since we began our experiment in responsible business," said Chouinard in his statement. "If we have any hope of a thriving planet 50 years from now, it demands all of us doing all we can with the resources we have. As the business leader, I never wanted to be, I am doing my part. Instead of extracting value from nature and transforming it into wealth, we are using the wealth Patagonia creates to protect the source. We're making Earth our only shareholder. I am dead serious about saving this planet," Chouinard said.
According to Chouinard's press release, with the new business plan, Patagonia will distribute every dollar not reinvested into the company as "dividends to protect the planet." Patagonia expects the annual dividend to total approximately $100 million, depending on the business circumstances.
As Chouinard said, "the Earth is now our only shareholder." And the reason is simple and clear. 
"Despite its immensity, the Earth's resources are not infinite, and it's clear we've exceeded its limits. But it's also resilient. We can save our planet if we commit to it," Chouinard closes his open letter.
In choosing this future for his company, he obviously had no trust in the other two possibilities to reach his goal. There is no guarantee that if he sells the company and donates the money, the new company owner is going to be environmentally friendly. 
The other possibility Chouinard considered was to make Patagonia a public company. This option was also questionable. The public companies have to fight the market pressure too. So, a nonprofit fund is Chouinard's solution.
The roles of nonprofits
Starting today, Patagonia Purpose Trust owns all the Chouinard's voting stock of a total of 2% of all Patagonia stock mass.
Patagonia Purpose Trust should provide a permanent legal frame to keep and save Patagonia's purpose and values and make them durable on long tracks. The organization is supposed to ensure that the intent of the Chouinard will outlive him. Chouinard's idea is that capitalism can work for the planet.
The other nonprofit organization, Holdfast Collective, will control all nonvoting stock. They will use all the money to "protect nature and biodiversity, support thriving communities and fight the environmental crisis." Holdfast Collective is to fund these actions.
The Chouinard family will run the Patagonia Purpose Trust and oversee the philanthropic work performed by the Holdfast Collective.
Who is Yvon Chouinard?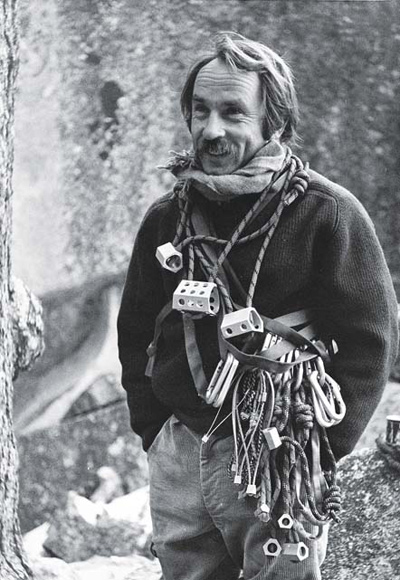 At age 83, Yvon Chouinard is worth $1.2 billion, according to Forbes magazine. He is married and has two children who will run the Patagonia Purpose Trust. He is the sole founder of outdoor clothing and gear retailer Patagonia. Chouinard founded his firm in 1973 with the idea to be an environmentally friendly business. And it has been like that for half a century.
For example, Patagonia uses QR codes to reduce product tags and adjusts the production process to reduce carbon emissions. 
Since 1985, the company finances grassroots, environmental groups, worldwide by setting aside 1% of Patagonia product sales. It is not a small sum having in mind that Patagonia's revenues hit $800 million in 2017.
Ten years ago, in May 2013, Patagonia launched Tin Shed Ventures to provide seed funding to environmentally and socially responsible start-ups.