EPA is increasing biofuel blending volumes. Oil refiners in the United States must blend their oil as a final product with ethanol and other biofuels. Now the US Environmental Protection Agency probably will propose increasing the amount of ethanol and other biofuels in the oil. The incensement should be taken gradually over the next three years. At least some sources familiar with the matter told the media.
According to the sources, the EPA will also seek to include the use of biofuels to charge electric vehicles in the renewable fuel program for the first time. It will give car companies like Tesla Inc the ability to generate tradable credits. They added that the EV proposal will generate 1.4 billion new credits by 2025. 
What's the planned pace of biofuel blending?
The agency's long-awaited proposal, according to the sources, is expected later this week. It will call for overall gradual increasing blending mandates of:
20.82 billion gallons in 2023, 

 21.87 billion gallons in 2024, and 

 22.68 billion gallons in 2025.
Volumes of conventional biofuels such as corn-based ethanol will be set at 15 billion gallons or higher in each of those years, the sources said to the media. Precisely, it will be plus 15 billion in 2023 and 15.25 billion each in 2024 and 2025.
Wait! How biofuels are connected to EVs?
Volumes of so-called D3 credit will increase from 720 million in 2023 to 2.13 billion by 2025. The vast majority of the increase will come from credits generated by electric vehicles, or E-RINs. The electricity used to power the cars must come from renewable biogas sources such as landfill methane.
The EPA's current biofuel mandate is 20.88 billion gallons. This includes the annual volume requirement plus an additional 250 million gallons. These 250 million gallons are added to compensate for volumes that were not blended in previous years.
The EPA is still silent on this matter, so it seems that Americans will have to wait till next week when an official statement is expected.
Oil refiners are required by the Renewable Fuel Standard (RFS) to blend billions of gallons of biofuels into the nation's fuel mix. The other option is to buy tradeable credits from those who do.
Speaking of biofuels, EPA is the master starting in 2023
While Congress established specific goals through 2022, the law expands the EPA's authority to change the way the RFS is administered in 2023 and beyond. Beginning next year, the agency will be able to establish multi-year mandates and make other changes.
According to the same sources, advanced biofuel blending volume mandates in the EPA proposal will be set at 5.82 billion gallons in 2023, 6.62 billion gallons in 2024, and 7.43 billion gallons in 2025.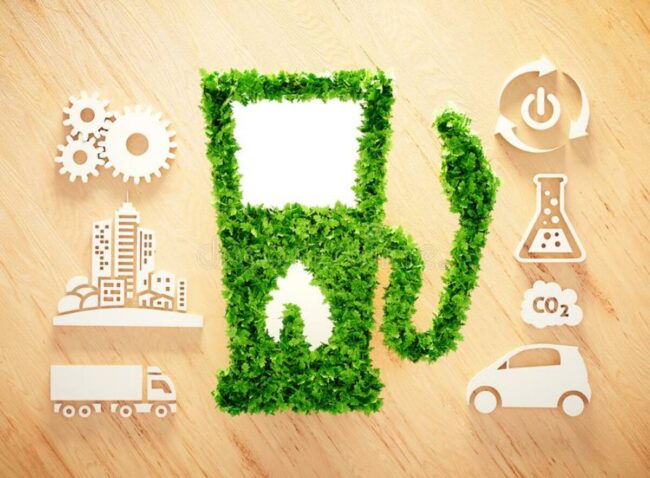 Explanation: 
What are RINs (Renewable Identification Numbers)?
Renewable Identification Numbers (RINs) are credits created as part of the Renewable Fuel Standard (RFS). It is a program aimed at reducing greenhouse gas (GHG) emissions and expanding the renewable fuels sector in the United States. The EPA defines them in this manner.
The RFS requires obligated parties such as refiners or importers of gasoline or diesel fuel, to meet an annual Renewable Volume Obligation (RVO). The RVO is set by the Environmental Protection Agency (EPA). Now it is expected EPA to raise the percentage of biofuels in fuel blends.
How do we know if the blends with

biofuel

are

as they should be?
Obligated parties can demonstrate compliance with the RVO by blending renewable fuels. For example, they blend renewable natural gas (RNG) into transportation fuels. Or they can obtain RINs. RINs are a tradable commodity. Obligated parties can purchase it attached to renewable fuels or in the market. After the end of the compliance year, obligated parties typically retire RINs for compliance based on their RVO. RINs that are not retired for compliance can be carried over to the following compliance year.
How Renewable Fuel Standards are connected to
biofuel

?
The Renewable Fuel Standard program is a U.S. federal policy authorized by the Energy Policy Act of 2005. The Act is expanded by the Energy Independence and Security Act of 2007. It requires a certain amount of renewable fuel to be blended with petroleum-based transportation fuel, heating oil, or jet fuel. 
The EPA determines which fuels are eligible for RFS certification as renewable fuels. Among other things, fuels must reduce greenhouse gas emissions compared to a 2005 petroleum baseline.
Renewable fuels and RINs are classified into four types based on the feedstock used, fuel type produced, energy inputs, and GHG reduction thresholds, among other requirements:
D3 – Cellulosic Biofuel

D4 – Biomass-Based Diesel

D5 – Advanced Biofuel

D6 – Renewable fuel
What's the math with biofuel?
When RNG is used as a transportation fuel in the form of liquefied natural gas or compressed natural gas, it generates D3 RINs. In addition to assisting organizations in reducing their environmental impact, RNG and the RINs generated by it provide commercial opportunities. Economically, D3 RINs have a significant revenue upside and are trading at more than $3/gallon as of April 2022. RIN prices are being driven by the shift in the US economy toward natural gas, which reduces carbon emissions and is a cheaper alternative to diesel. That's the math.