Net zero emissions promise countries gave push stokes hopes for offshore wind projects. It is expected for wind energy projects to rise and spread since the Australian state of Victoria aims to reach 9 GW of offshore wind energy by 2040. But, the wind energy sector needs new regulations, to attract technology suppliers. Also, the wind energy industry is expected to face environmental and landowner concerns.
Australia makes efforts to be the next big market for offshore wind developers. Under a new government, the Australian states hope they will attract the interest of renewable energy producers such as Shell, Denmark's Orsted, and Norway's Equinor.
This new business opportunity is starting from scratch in Australia, and it's expected to face numerous challenges. But, it is a step forward.
A new government, a new renewable policy
After a decade of weak climate action under conservative governments, the new Labor government and its Prime Minister Anthony Albanese have committed to net zero emissions by 2050. It is a goal that is in line with global renewable energy goals.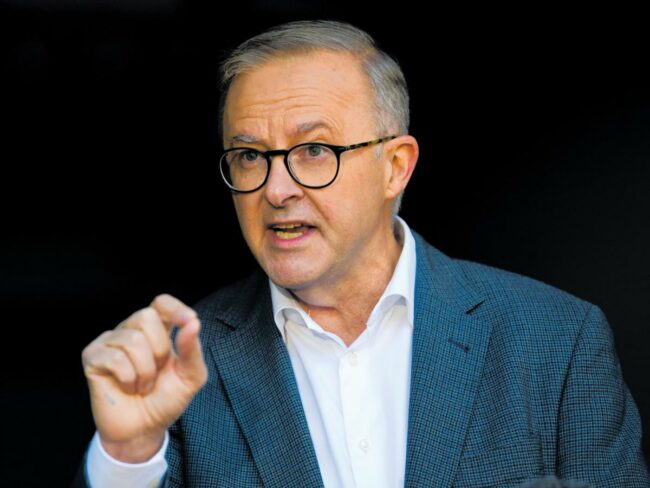 The math says to meet the target Australia needs to produce 96 gigawatts from renewable energy capacities by 2035. According to the plan, offshore wind energy projects, among other renewable sources, should replace the old coal-fired plants. The goal is the gradual closing up of the coal-fired plants.
As things are now, onshore wind power fulfills 10% of Australia's electricity needs. Offshore farms are much bigger and far more productive, thus are more desirable. For offshore wind energy projects to become a reality the companies had to wait till the implementation of a framework for their development to start. The new framework passed the states' bodies late last year.
Promised Land for coal mines to become Promised Land for renewables
For now, the government launched a process for identifying offshore zones. Those zones will be open up for licenses. Firstly proposed area is the Gippsland coast off Victoria. But, the final decision will come somewhere by the end of the year.
Known as a Promised Land for its coal mines among others, now Australia can become Promised Land for renewable wind energy projects.
The renewable energy sector will need new regulations for this to become a reality. Also, there will be a need for government departments and experts to manage licensing and approvals. Australia will also have to develop a supply chain, and workers – skillful in the construction, operations, and maintenance of the new renewable wind industry. Thousands of jobs will open in the wind industry.
Downsides of offshore wind energy projects
On the other side, offshore wind projects typically take 8 to 10 years to complete. The other problem that might arise is the need to overcome potential opposition from landowners concerned about transmission lines. But the transmission lines are necessary to hook offshore wind power plants to the grid onshore.
Environmentalists' concerns are regarding the possible impact of wind turbines on bird life and sea life as a whole.
But, there is an interest. New South Wales has also sought bids for renewable energy projects for the Illawarra region south of Sydney. Eight offshore wind energy producers proposed investment in offshore wind turbines worth $23 billion.
Money talks, but when the environment is at stake – let'em talk.