The transition to net zero by 2050, as the Paris agreement goals are, will not be possible without significant investment in renewables. Somebody has to put wind in the sails to push the energy transition. Iberdrola, the Spanish company based in Bilbao, is doing exactly that. Committed to the green energy transition, Iberdrola invests in sun and wind power, and lately in hydropower too.
Through its subsidiaries and affiliates, the Iberdrola group operates in dozens of countries. They mainly work in Spain, the United Kingdom, the United States, Brazil, and Mexico supplying the utility grids with energy from environmentally friendly sources.
Closing its coal plants was a strong statement of commitment for Iberdrola
Iberdrola, a company with more than 170 years of history, completed the closure of its coal plants in 2020 as part of its commitment to shift towards green energy. It was a strong public statement too, stressing their commitment to going green. Today, Iberdrola is a global green energy leader. It is one of the largest electricity companies in the world and the leading wind power producer.
Iberdrola generates electricity in Europe and Latin America through wind and solar farms, as well as combined cycle gas plants. It also owns and operates distribution grids and expects to serve 60 million customers globally by 2025.
Wind and sun – job almost done
Serving 60 million customers globally by 2025 is a highly realistic plan for Iberdrola. According to a survey conducted by PriceWaterhouseCoopers, companies' demands for green energy have grown last few years. With the fossil fuel crisis, the world faces this year, the need for going green will continue to grow.
The above-mentioned survey shows that seventy-two percent of the businesses polled said they are pursuing renewable. There are two reasons for that – because they want to be more sustainable and use green energy to manage risk against highly unstable electricity prices. Both reasons are in favor of Iberdrola's expansion.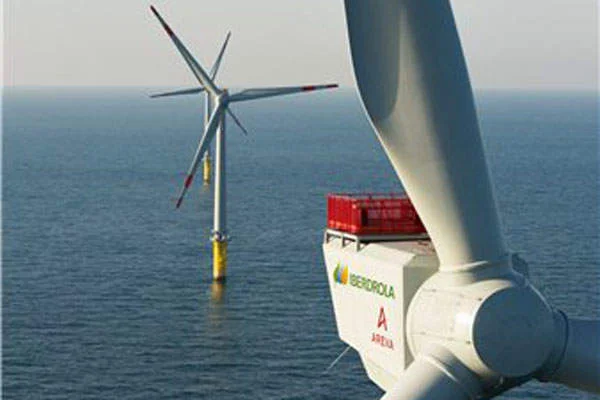 Global energy and electricity provider Iberdrola announced in July a new €550 million green loan agreement with the European Investment Bank (EIB). The loan is to help fund the development of a portfolio of wind farms and photovoltaic parks in Spain. The projected capacity of the parks overall is 1.8 GW.
The renewable energy projects will be built in various rural areas of Spain and are expected to supply enough energy to power approximately a million homes. The project's total investment is expected to exceed €1.1 billion.
The agreement is one in a series of sustainable finance transactions for Iberdrola including a €2.5 billion sustainability-linked credit line signed earlier in July. Also, Iberdrola took a €1 billion green loan announced in April with Banco Santander.
Iberdrola this summer has executed a preliminary agreement on the acquisition of 98MW of wind and solar projects in Poland from Augusta Energy. The transaction included two wind farms totaling 50MW and six solar plants totaling 48MW. All of the plants are still in construction, but the projects will be operational in 2023.
Iberdrola is expanding its presence not only in Europe but also in the Americas.  
Iberdrola: Hydropower to back up wind and solar
The 1,500-megawatt La Muela project in Spain, completed in 2013 and operated by Iberdrola, has set an example of how going green can work. This project provides the critical flexibility required to accelerate the country's emissions targets.
Because of its massive energy storage capacity, the La Muela pumped storage plant has been dubbed a "giga battery." The facility has played a critical role in integrating wind and solar into Spain's grid.
Wind and solar technologies cannot store energy, as we already wrote. They produce when the source is available, such as the wind or the sun, but they require a backup. Pumped storage is the most efficient method of storing electricity.
Pumped storage hydropower already accounts for more than 94% of installed energy storage capacity worldwide. Right now, it is the only technology capable of being developed at the scale required to achieve net zero targets.
IHA supports Iberdrola's efforts
However, more needs to be done, but the International Hydropower Association (IHA) President, Roger Gill, is more than satisfied with the results. There are always challenges, but if Iberdrola surpassed then others can do it too. Projects like La Muela are a good solution and Europe needs to build more like it. IHA believes that plants like La Muela will get us to net zero by 2050.
In fact, IHA launched the 'We Can with Hydropower' campaign, which emphasizes the importance of hydropower in the clean energy transition. One of the campaign's main messages is hydropower's ability to support more renewables through energy storage services.